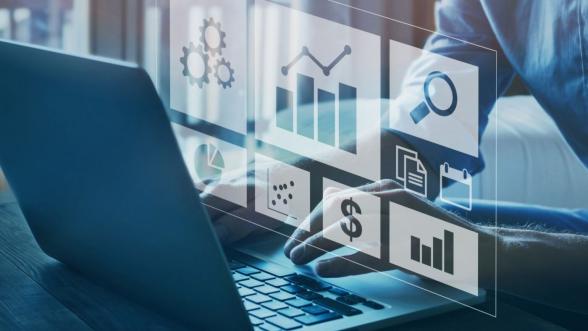 FINANCIAL DISTRESS PREDICTIVE MODULE WE'RE A PI COMPANY – PREDICTIVE INTELLIGENCE
Corporate360Degree, a research institute, is devoted to excellence with global expertise for professional growth and distress insights projections of both, company level operations and financials. Our experienced faculty with Growth Predictive & Default Scanner helps you control ecosystem operational fragility, alerts you before cash flows get distressed with Risk Scorecards. Eagle Assessment to investment losses aligned with financial surface risk injury ratings help manage and being active defining locked hidden risks.
Services Include:
Prescriptive Intelligence
Financial Business Intelligence
Financial Distress Signs
Benchmarking Scores
Warning Signs in grass root operations
Investigative default focus tool
Corporate Advisory Services
Lean & Six Sigma Projects Execution
Credit Ratings Pre-Assessment Module
Project Valuation
Focused Client Segment
Mid & Large Cap Companies
Private Equity Investors
Banks & Financial Institutions
Strategic Alliances – Take Overs & Mergers
Business Case & Projects Management
Multinational Strategic Units
Corporate Restructuring Units
Resolution Partners
Corporate360Degree is dominant in Advisory Services for Strategic alliances, M&A, Private Equity Funding and also having good hold of on-going corporate projects Globally.
Corporate360Degree is known for its exceptional advisory role in Global Market with listed domain acquaintance:
Strategic Consulting
Business Transformation
Financial Planning & Analysis
Financial Business Intelligence
Lean Management & Cost Control
Board, C-Suites & Investor Management & Reporting
Virtual & Shared Services & Solutions
Critical Business Solutions:
Bench-marking & Restructuring
Financial Distress Predictive Services
Alert Scoreboards - Operations Management & Control
Investigative Default Focus Tool for Default Probability, NPAs & Risk Exposures
Credit Rating & Pre-Assessment Module
Project Valuation
Corporate & Project Financing
PE Investor Transaction Audit
Financial Due Diligence