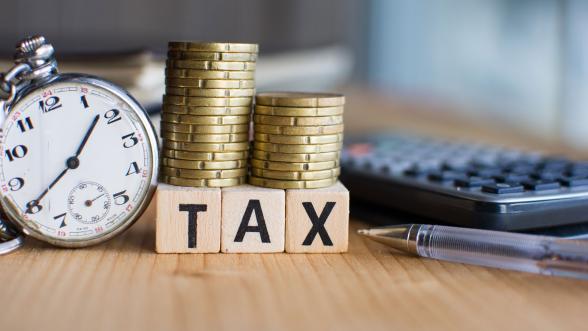 T.D.S. (Tax Deduction at Source) is a specialized service for which domain expert play key role.
Outsourcing is a wise and profitable option for those who would like to concentrate on core processes and leave the other works to trustworthy service provider.
Advancement of e-governance, the tax compliance domain in India is becoming increasingly complicated and demands accurate compliance. Inaccurate compliance is now easily traceable and attracts penalty.
TDS compliance is a statutory requirement, for which the Company has to spend more time, money and attention for accurate tax calculation under different sections as per IT Act. And in case of any lapses, Company has to incur penalties and face severe legal consequences.
And it is a known fact, that this exercise do not contribute to the topline sales/growth of the Company.
Therefore, TDS Outsourcing Service is highly recommended, wherein the Company outsources TDS function to an expert agency, who is committed for timely calculation & remittance of TDS to Statutory Authorities and take ownership of legal compliances on behalf of the Company..
The Company is at comfort to focus on its business growth.
T.D.S. Services
Corporate360Degree offers complete Outsourcing Solution in the areas of TDS (both Salaries & Non-Salaries)
Corporate360Degree will receive Bill/Invoice copy from the Company for TDS calculation on regular basis. TDS %age/ amount to be deducted will be communicated to Company for final payment to vendor
By end of month, Corporate360Degree will submit complete statement of TDS to be deposited
On the basis of TDS statement, the Company will release payment to Corporate360Degree
Corporate360Degree will release the TDS amount to I. Tax authorities within due date
Corporate360Degree prepare Quarterly eTDS return & TDS related data processing
Corporate360Degree will also manage the IT TDS assessment on behalf of Company
Corporate360Degree team is well updated with fluctuating TDS rates
Corporate360Degree also issue TDS certificates in form16A, Form 16 and Form 12BA.
Clients will get regular update on changes in Income Tax Law through professional update mails
BENEFITS
COST SAVINGS
Eliminates cost of initial hardware and software investment and its subsequent maintenance
Reduces operating cost as fewer employees needed to perform this function
CHANGE IN COMPANY FOCUS
Reduce the time spent on Tax compliance matters and to re-focus on strategic planning initiatives
Reduces financial risks involved in non-compliance of legislative, corporate and technology changes
Growing need for companies to leverage on established Tax service providers for information and expertise that are not available internally
Strategic partnership with TAX service provider enable more flexibility and tailor-made solutions for ever-changing operational needs
Increase in management satisfaction as a result of timely and accurate compliance of Tax related matters
WHY TO CHOSE CORPORATE360DEGREE
Corporate360Degree is a group of Professionals comprising of Chartered Accountants, HR domain experts, Company Secretaries, Corporate Legal Experts.
Corporate360Degree team is competent to handle the lengthy, complicated and tedius procedure of TDS.
Corporate360Degree offers comfort zone, wherein its clients can continue to focus on their core competencies, unlocking valuable management time.
Corporate360Degree ensures timely compliance, accurate and timely deductions, payments and filing of TDS return to enable its clients save on interests and penalties.
As partner, we aim to offer you a flexibility and streamline TDS outsourcing services but at a competitive price.
Our goal is to help you achieve tangible benefits in the areas of cost savings as well as increase service level performances.
We are proud to be part of your great success.
We take great pleasure in proposing our T.D.S. outsourcing services to your Company.
We would like to thank you for the opportunity to extend this proposal to you and hope that we can work together in synergy to expand and grow together.
SERVICE LEVEL GUARANTEE
Corporate360Degree is committed for prompt and accurate timely calculation of T.D.S. and remittance to Statutory Bodies in India. Corporate360Degree stands responsible for any errors proven to be committed by its staff and also take ownership to rectify the same within reasonable timeframe, failing which Corporate360Degree also absorb the penalty charges, if any.